Find out who the likers of a Facebook page are
Since the disappearance of the Graph Search, we are often asked whether it is still possible to map the likers of pages on Facebook. Fortunately this is still possible, but the way to do this has changed slightly. In this tutorial we explain how you can find all likers of a specific page on Facebook.
Step 1: type in the Facebook page that you want to investigate
In this example, we would like to find out who the likers of the Facebook page " KLM Royal Dutch Airlines" are. The first step we take for this is to type in the name of the page in the search bar. By doing this, the page we are investigating will immediately appear in the list of search results. However, the problem is that we cannot click directly on the likers right.

If we click through on the page, we will end up on the Facebook page of KLM. At the bottom right of the page you will see that the "KLM Royal Dutch Airlines" page has 12,996,924 likes. However, we want to know who these likers are. Unfortunately it is still not possible to click on the likers. Another problem is that the graph search search method www.facebook.com/search/273795515772/likers no longer works. How can we then map the likes of a Facebook page?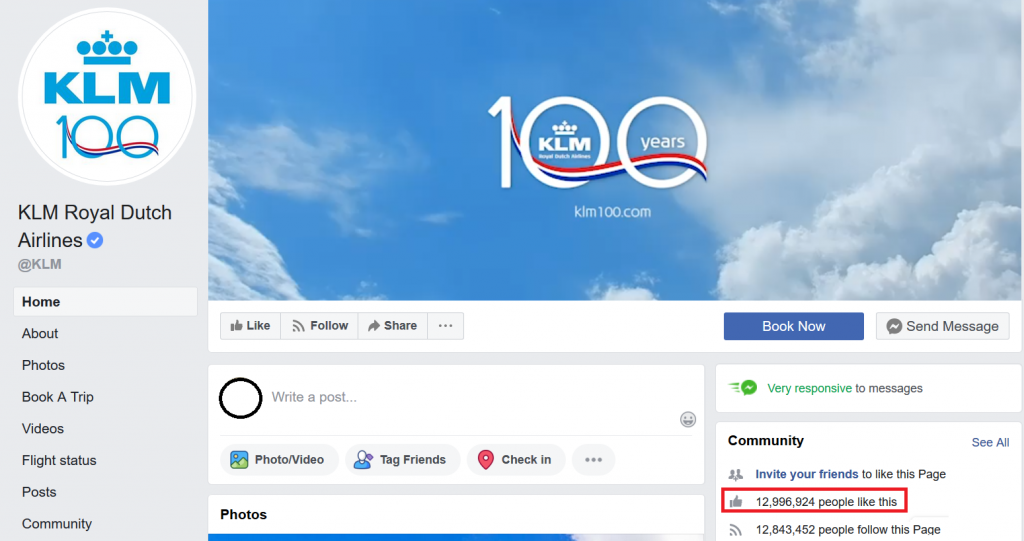 Step 2: search for the Facebook page via "Pages"
Type the page " KLM Royal Dutch Airlines " again using the search bar on Facebook. Then click on "Pages" in the blue bar. You will now not only see the text "12m like this", but you can also click through on this text.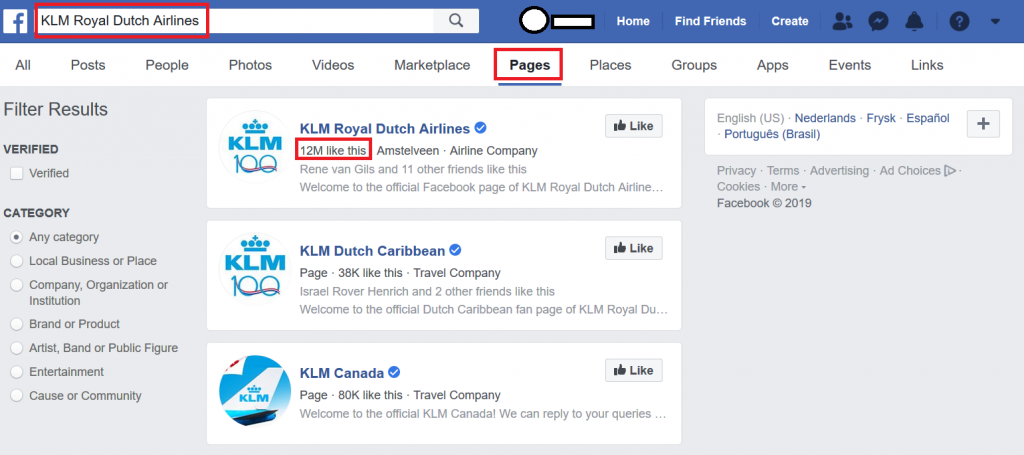 And the result: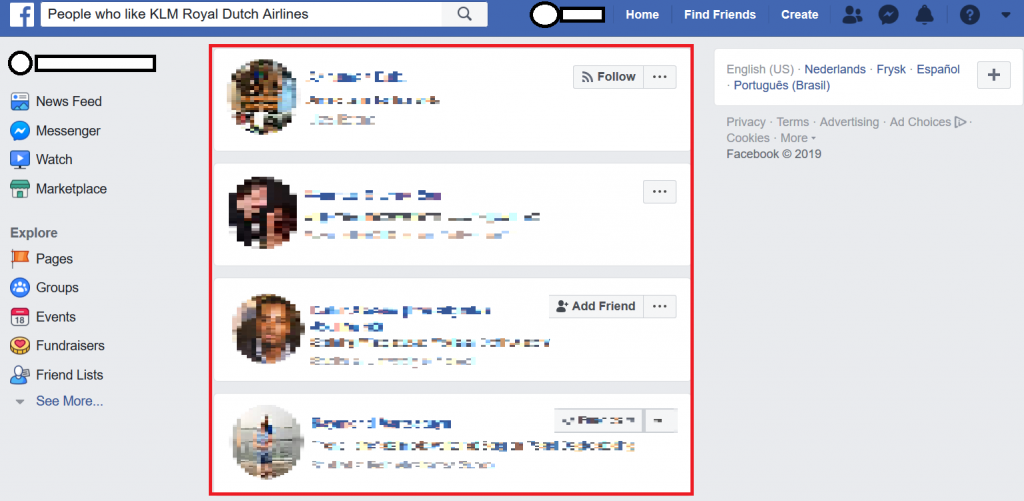 How does the URL look like?
If you look at the URL in the search results, you will notice that the URL still starts with the "https://www.facebook.com/search/273795515772/likers" followed by "/f=" and then a long string of characters. With a tool like CyberChef we have not yet been able to decode this string (or parts) of it. Do you have an idea? Or do you have suggestions for this article? Let us know!