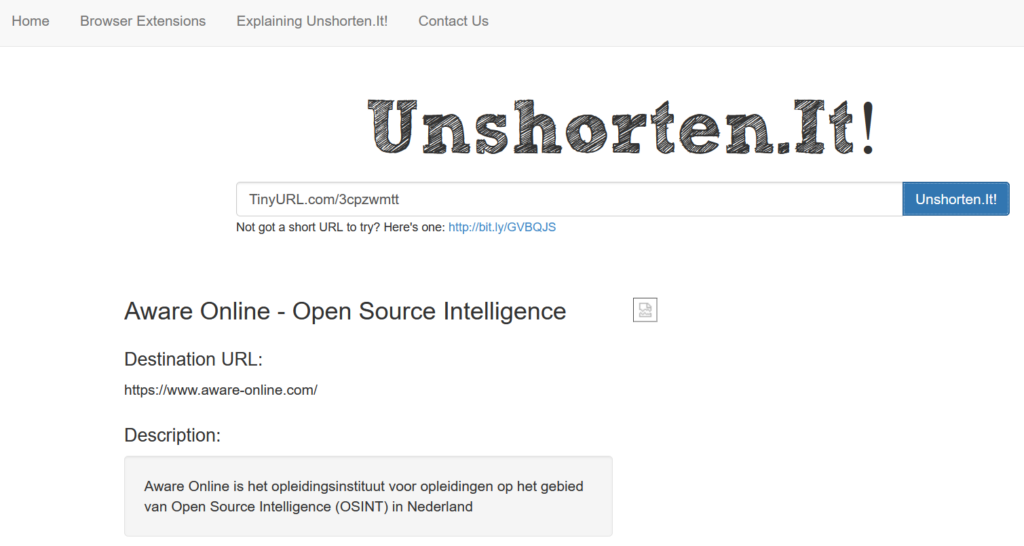 In an OSINT investigation you may come across a shortened URL. For example, such a shortened URL would look like this: https://bit.ly/3KNfO4K. The question is where this URL leads. And besides this, you may also want to know when the URL was created. In this blog, we'll explain how to safely investigate a shortened URL. Because you don't want to just click on a link!
What is a shortened URL?
The abbreviation URL stands for "Uniform Resource Locator". The URL refers to a specific location on the Internet. For example, the URL "www.aware-online.com" points to our website, a location on the Internet. With a shortened URL, the URL is shorter than above, but points to the same location as the fully transcribed URL. For example, the shortened URL https://bit.ly/3KNfO4K is actually the same as the URL www.aware-online.com, but is written shorter. Providers of
How can URLs be shortened?
There are several websites that offer URL shortening as a service. Examples are https://bitly.com, https://tinyurl.com, https://tiny.cc, https://cutt.ly and https://www.shorturl.at. After a free registration on, for example, Bitly.com, you can create a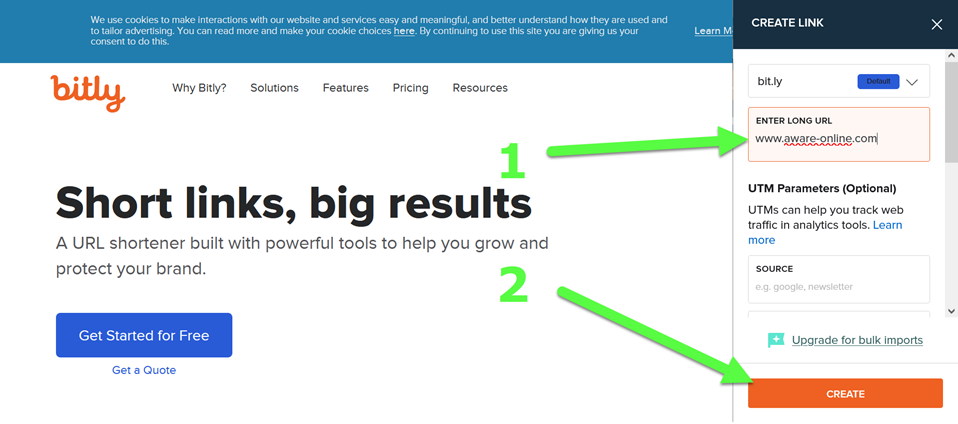 How to safely open a shortened URL?
You have probably heard before that it can be unwise to just click on links. Indeed, some websites may contain malicious software (malware) that can be run/installed by visiting the website. With shortened URLs, this risk is perhaps even greater: after all, you do not know which website you will end up on. Our advice is to first check where the shortened URL points to before visiting the URL. You can read how to do this below.
How can you find out when a shortened URL was created?
The way to find out the full URL of a shortened URL depends on the website used to create the shortened URL. Suppose you come across the URL "https://bit.ly/3KNfO4K", you can put a "+" after the URL to find out what the URL points to. So the link you get is https://bit.ly/3KNfO4K+. This link will then provide you with the information below. So you now know that the URL leads to "https://www.aware-online.com".

As mentioned above, the platform depends on how you can expand a shortened URL. In the table below you can see per website how you can investigate a shortened URL.
But what if the platform itself does not offer the possibility to expand a URL? Don't panic, in that case you can try other websites that expand a link for you. For example, websites that do this are Unshorten.It! (https://unshorten.it/), URL Expander (https://urlex.org/) and CheckShortURL (https://checkshorturl.com/).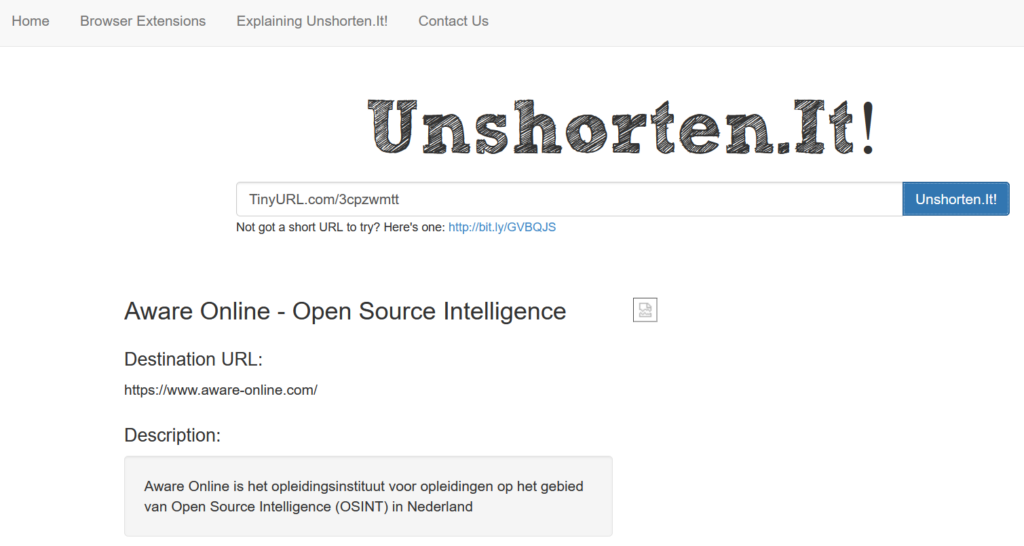 Finally, before visiting a URL, it can be useful to use a service like https://www.virustotal.com. This website analyzes a website for known malware so that you can safely visit a website.

More information?
Want to learn more about shortening or expanding URLs? Or about visiting and/or investigating websites safely? For example via virtual machines, sanxbox environments or tools from third parties? Please feel free to contact us or sign up for one of our OSINT courses. We are happy to tell you more!