"People Free Search" is down. What now?
After stopping the Facebook Graph Search and the disappearing of Michael Bazzel's OSINT tools, people search engine Pipl announced on June 11, 2019 that their "People Free Search" would be discontinued around June 12th. The removal of this search method is a slap in the face for many OSINT practioners. Can we still use the search engine of Pipl?
About Pipl.com
Anyone who is new in the field of Open Source Intelligence (OSINT) will quickly add the people search engine Pipl.com to it's toolbox. The organization Pipl claims to have the largest people search engine worldwide. The search engine allows you, for example, to search by name, email address, phone number or user name, with detailed information about a person as a result. For example, you can find information about social media accounts, contact information and employers of a subject.
People Free Search
On 11 June 2019, Pipl posted the following message on Twitter "Free isn't always better. Trust us! Find out why is retiring the free version of Pipl Search.". In an article on their website, Pipl stated that the reason for the disappearance of the "free Search", among other things, indicates that the results of the free search option have always been less than the Paid "Pipl Search Pro" version. In addition, the cost of maintaining the free version would have increased, as well as the number of attempts to exploit the free search options. Too bad, but shit happens. What now?
Pipl Data API
Without the free version of Pipl it seems no longer possible to search for information about people for free. Luckily, however, you can still create a trial account with which you can still run free search queries. To do this, proceed as follows.
Step 1: go to https://pipl.com/api;
Step 2: click "Start for free";
Step 3: fill in your profile information. Please note, that we strongly advise you not to use profile information that can be traced to you (and also to pay attention to other traces and threats).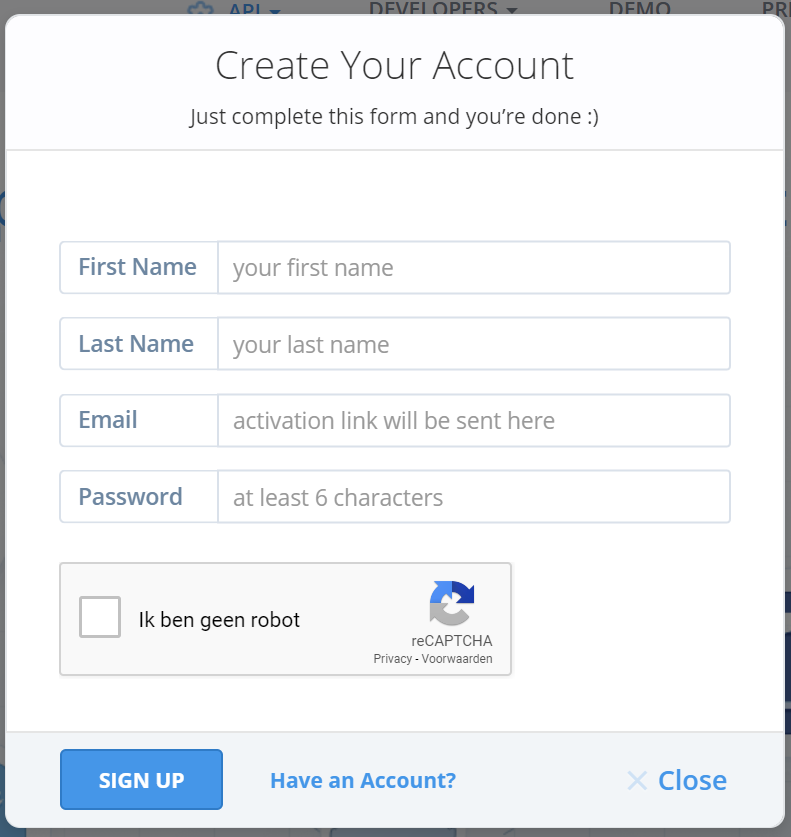 Step 4: click "Take our survey";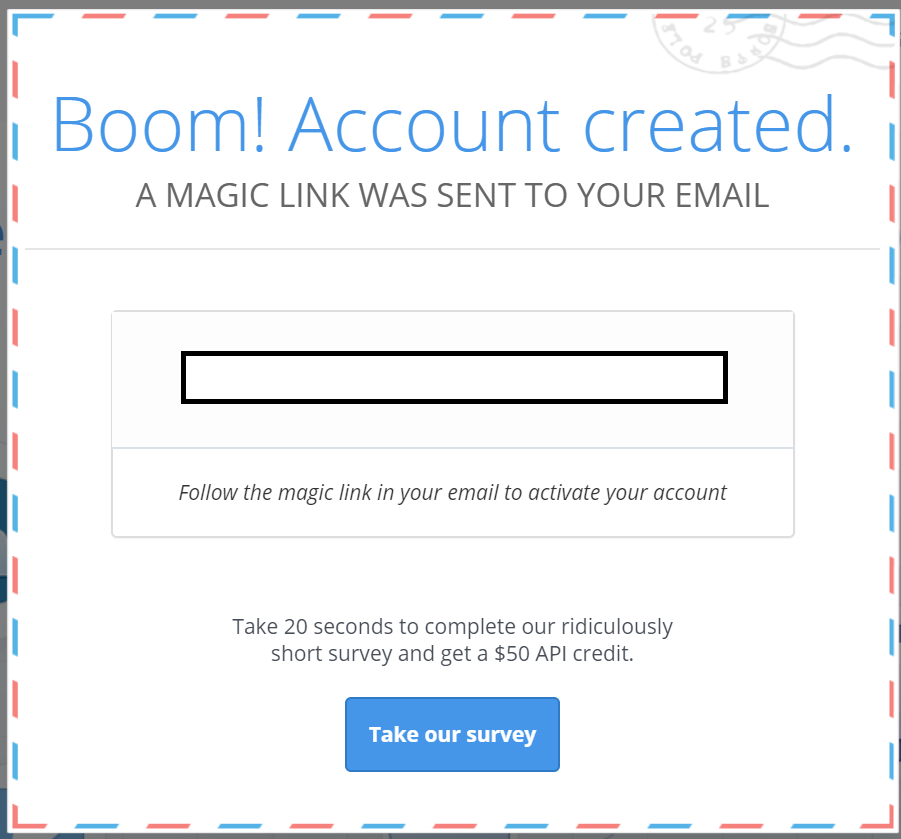 Step 5: fill in all the information and walk through the steps.

Step 6: verify your created email address
Step 7: login via Pipl.com. You are now ready to start searching.
Search using the API
Step 1: When you log in to your account, you will see a message stating that your account needs to be verified. If you do not, the account will expire after 4 days. You will also see that you have received the following demo API "BUSINESS-Premium-Demo", "SOCIAL-Demo" and "CONTACT-Premium-demo". With these API keys, you can create 30 search queries for free.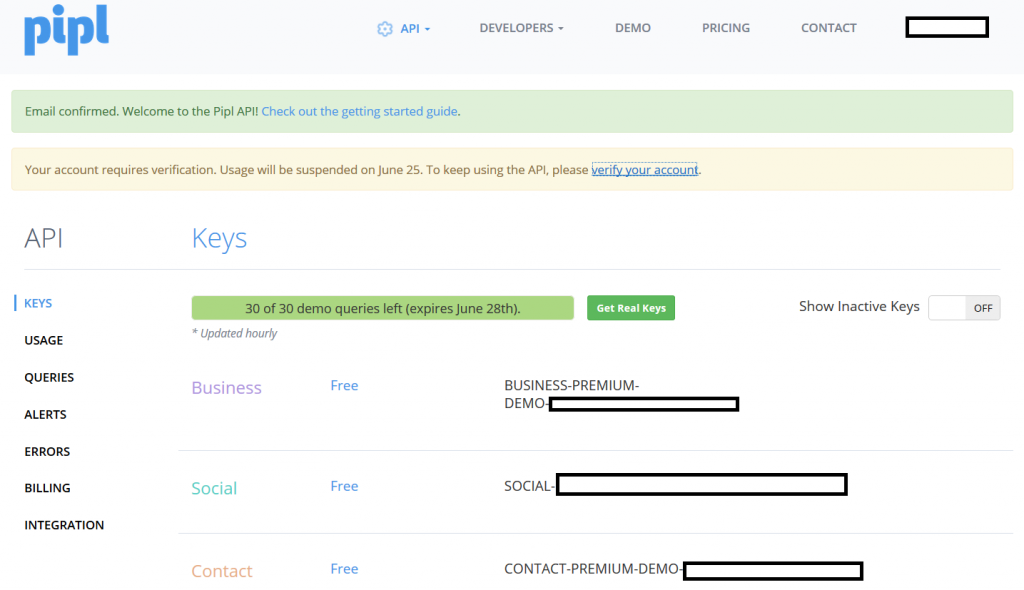 Step 2: click on "API" at the top of the main menu;
Step 3: scroll down, and click "Try our Live demo";
Step 4: you are ready! Use the search option of Pipl to search for information about people. For example, search by name, by phone number or by a combination of both. Make sure you always verify the results. The results may be outdated, inaccurate and/or incomplete.

Investigate at your own risk
Aware Online has no interest in the websites and tools of third parties mentioned on this website and is not liable for its use. The use of the websites or tools described on this page is therefore entirely at your own risk. When conducting OSINT investigations, you must comply with applicable laws and regulations at all times.
More tutorials or contact?
Want to know more about how you can conduct people investigations? Or do you need support in your projects? Please let us know or follow one of our OSINT training events! Also, we would like to hear from you when you have any comments or suggestions for this article.