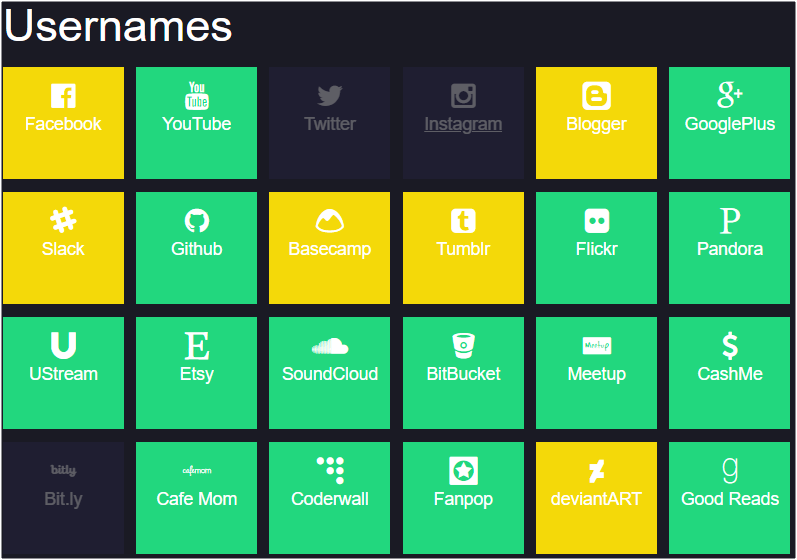 Finding online accounts with an username
Online platforms and social media often require their users to set up an username. Once registered, the username will often be unique on the platform: the account is directly associated with the username and no other accounts with the same username can be registered. Once chosen an username, it is very common that users use this same username on other platforms as well. This is interesting because this implies that users might be traced on the internet by their usernames. With this tutorial we will explain you in more detail how to find other (hidden) accounts from the same user by looking at their username.
When you are provided with an username in your investigation, you are able to check whether this username is associated with accounts on online platforms and social media. In the image below you will find three different colors. The color GREEN indicates that your target username is not associated with an account, the color BLUE indicates that the username is associated with an account and the color YELLOW indicates that an error has occured. In your investigation all blue colored hits are relevant because they indicat that your target accounts is associated with online accounts on different platforms.

How to find multiple online accounts with just an username?
In order to find (hidden) online accounts from the same user, proceed with the following:
STAP 1: visit the website https://namechk.com/.
STAP 2: fill in your target username in the searchbar We have added our username 'Aware_Online' to illustrate this.

STAP 3: when hitting the 'Enter'-button you will notice that the colors of the online platforms will change. These colors indicate whether your target username is or is not associated to an online account. BLUE indicates that the username is not associated to an online account. GREEN indicates that the username is not associated to an account. YELLOW indicates that an error has occured.).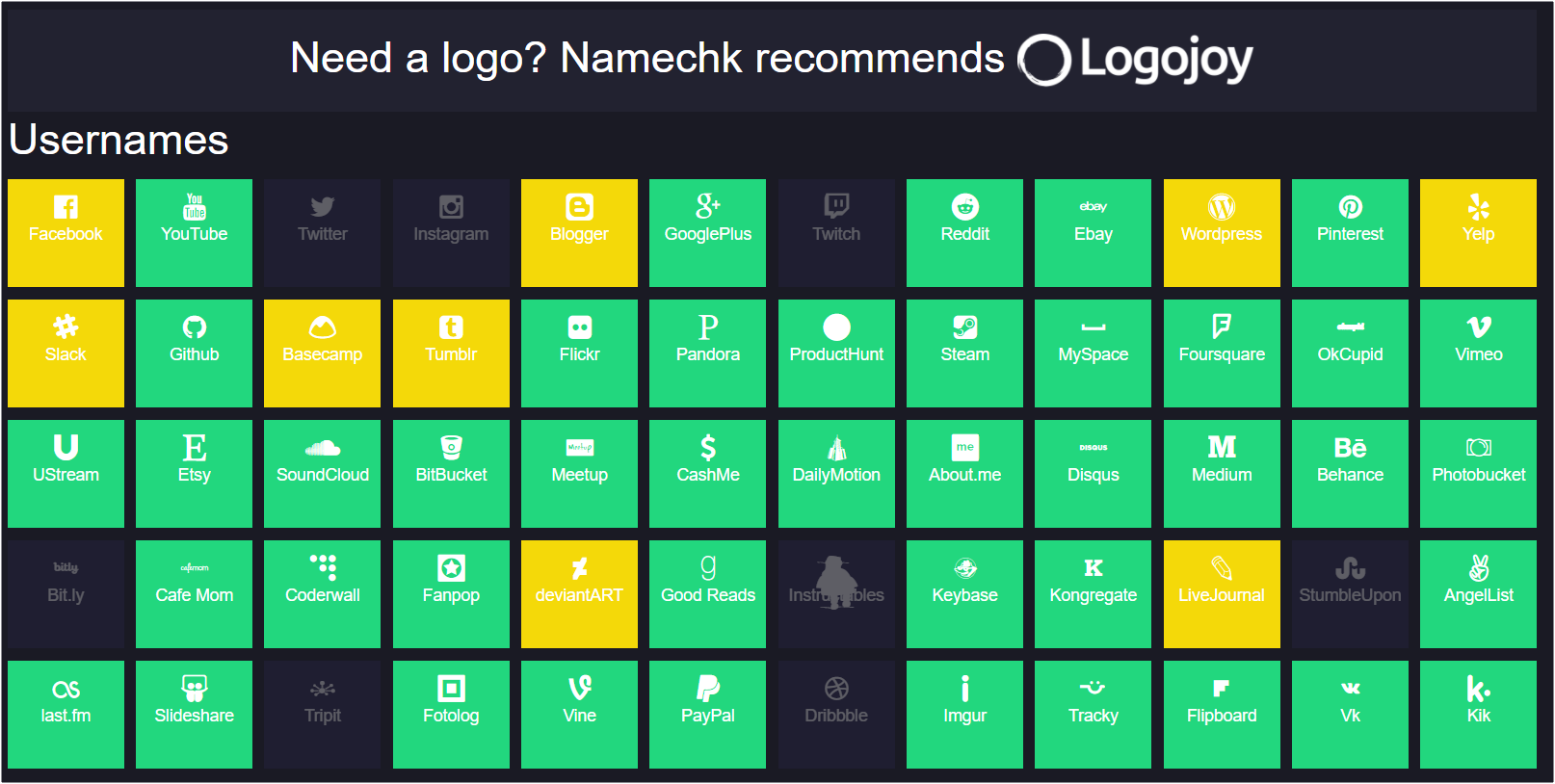 DONE!: you now can see the associated accounts of an username. For example, the username 'Aware_Online' should be associated with an account on Twitter and Instagram. This is true, because when clicking on the links you will be redirected to our Twitter and Instagram account. Please make sure that you verify whether the associated account indeed belongs to your target.
Alternatives
In the tutorial above we took a look at the website namechk.org. Of course there are a lot of other resources and techniques to investigate usernames. For example, with the Google Operator "inurl:gebruikersnaam" you also find out if an username is used on specific websites (site:domainname.nl). Please have a look at our list of OSINT tools for other tools to investigate usernames.
More tutorials or contact?
Would you like to learn more about investigating usernames? Or do you have any additions to this article? Please let us know!