The Aware Online Academy is the OSINT Training Center of the Aware Online set up in the end of 2016. The Aware Online Academy is a CRKBO (central register Short Vocational Education) registered training institute specialised in providing training and support in the field of Open Source Intelligence (OSINT) and Social Media Intelligence (SOCMINT).
Millions of messages, photos and videos are shared across the internet and social media every day. For you as a detective, researcher or analyst, this data can be very valuable, for example in the form of evidence. We believe that an OSINT training is essential for anyone who is engaged in the collecting and analyzing of online information.
About our CRKBO registration
The Aware Online Academy has been tested by the Centre for Post Intitial Education Netherlands (CPION) on the principles of care, legal certainty, reasonableness, reliability and trustworthiness. The Aware Online Academy complies with the CRKBO registration with the quality code for training institutions for short vocational education.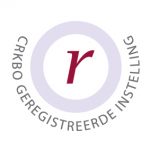 At the Aware Online Academy we believe in a high-quality, effective and safe internet investigations.
Our trainers have years of experience in conducting OSINT investigations in both the public and private sector
We teach you how to do manually conduct investigations instead of just using tools.
We teach you how to organize your internet investigations in a structured, effective and safe way.
About our SPEN certification
The training for Certified Open Source Intelligence Specialist® of the Aware Online Academy is accredited by the Centre for Post-Initial education Netherlands (CPION) on behalf of the Stichting Permanente Educatie Nederland (SPEN) as a SPEN Register Training. This foundation is a national service organization that is committed to the quality of short courses and training that can be applied in the context of lifelong learning.