Tailor made OSINT training
To really meet your needs, the Aware Online Academy also offers tailor made OSINT training events. Our specialists will discuss with you what kind of investigations you are conducting and what your specific needs are. Based on your specific requirements, we compile a tailor made OSINT training.
Compile your own OSINT training
Based on your requirements
With advice from our specialists
For your inspiration we have described a number of topics we could include in the training. Of course we can also focus on other topics to suit your needs.
Compile your own OSINT training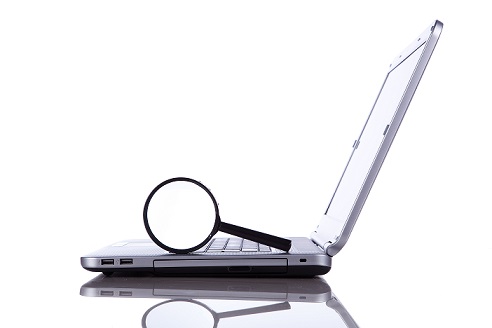 What is "the internet" and how does it work exactly? What are TCP/IP, IP addresses, and DNS servers and how do they work? And how do devices on the internet communicate with each other?
How can you be anonymous on the internet as much as possible? And what role do mobile data traffic, (public) WIFI networks, Proxy servers, VPN services and the TOR network play?
How does a webbrowser work? Learn how to configure webbrowsers and use browser extensions and add-ons to make your investigations more effective and safe.
What traces do you leave when visiting a website? What are tracking cookies, header refferers, and user agents? And what is the risk that your digital fingerprint entails?
How do you structure your investigations and what preparations do you have? And how can you use the OSINT cycle to make your investigations as effective as possible?
How do you document the information you find in a structured way? How do you verify this information? And how do you retain the metadata of stored information and report on your findings?
Which search engines are there and how do they work exactly? Why do search engines not always find the same information? And how is it that search engines do not find all the information on the internet?
How can you have better search results with Google? What are Google operators and/or Google Dorks? How can you view cached and archived content, translate pages and retrieve information from specific websites?
How can you find out who is behind a website? Which data can you identify from the source code? And how do you retrieve email addresses? Investigate subdomains, texts and images of a website.
How can you get as much information from Facebook as possible? Search for information effectively, investigate private accounts and verify that email addresses and mobile numbers are linked to accounts.
How do you search for information on Instagram? Can you still find out information from "private" accounts? And how to view user videos anonymously. Learn all about investigating Instagram.
How can you run advanced search queries on Twitter? What tools can you use to analyze and monitor information? How to find an account from just an email address? Dive deep into the world of Twitter and Tweets.
Did you know that there are also search operators for LinkedIn? And that you can search for people in a very targeted way? Learn how to check if an email address is associated with an account and more!
What information can extract from Snapchat? Learn how to investigate Snapchat using a mobile phone and an Android Emulator. Find users, view stories and investigate live videos and snap maps.
What if the address of your subject is known? How can you check if your subject is active on a dating app like Tinder? Learn to take advantage of location spoofing while using an Android Emulator and find your target!
Where and when is a photo or video exactly taken? Practice with "geolocating" of photo and video imagery and learn to use your knowledge and experience to debunk fake news.
What information can you extract from a photo or video that you have found on the internet? Learn how to extract and interpret metadata and Exif data and take a look at timestamps and GPS coordinates.
How can you use Google Maps more effectively? And which maps and satellites can be used to find information about a location. And how can "Reverse image searching" help you find other photos of the same target.
How do you search for information that is not available through search engines? How does the TOR network work and what are "hidden services"? How can you effectively search the Dark Web? And how to stay safe?
How can you still investigate mobile applications when you don't have a cellphone? What is an Android Emulator exactly and what different types are there? How do I configure a virtual phone to investigate mobuile apps?
What is a virtual machine and why use a virtual machine? How do you install a virtual machine and set it up effectively and securely? We help you with the configuration of virtual machines like a Linux Ubuntu VM.
How can you find "unlisted" videos on Youtube? How do you download and analyze information about a video, user, or channel? And how can extract subtitles from videos and user comments?
How does a WiFi network work? And what information is publicly available about WiFi networks? Can you safely use (public) WiFi networks? And when do you need a VPN? Which role do SSID and Mac addresses play?
What are "public sources" and what about the legal framework regarding of the collection of data? What role do observation, systematic data collection and infiltration play? And are you allowed to use fake accounts?
What existing OSINT tools can be used in your investigations? We teach you to use well-known software programs like Maltego, Recon-NG, Spiderfoot, Photon, etcetera.
What is an "Application Programming Interface" (API)? And how do you connect to an API? We teach you to use API's and to find out more information in your investigations.
How do you find the "Ultimate beneficial owner" (UBO) of a company? Which individuals and entities are involved in an organization? How do you investigate foreign companies?
What are cryptocurrencies and what information can be fetched from public sources? Learn to find and analyse (raw) data to identify potentially linked people. Have a look at Bitcoin, Litecoin and Ethereum.
Suppose you have a mobile phone number or an email address in an investigation. What can you do with it? Or with an IP address, location or URL? We will teach you how to structure your investigations as effectively as possible.
How do you secure your own data? How does end-to-end encryption actually work? How to set up a secure password? How do you detect phishing and social engineering? How to use IoT devices securely?
The above information is only intended to give you an impression of the topics we can tell you more about. Of course we can dive into a lot more subjects. Would you like to have more information? Please contact us. We will gladly inform you about our tailor made OSINT training events.