Twitter Update: Search without account disabled, now what?
Bad news for the tweeters among us. Since last Friday, April 21, 2023, searching on Twitter without being logged in is unfortunately no longer possible. Until last Friday you could search via the search bar without using your own account. When you try this now, you will see a login screen as shown below. In this blog we give you a tip to still be able to search for data on Twitter without being logged in. However, we hope that the search functionality will be reopened soon.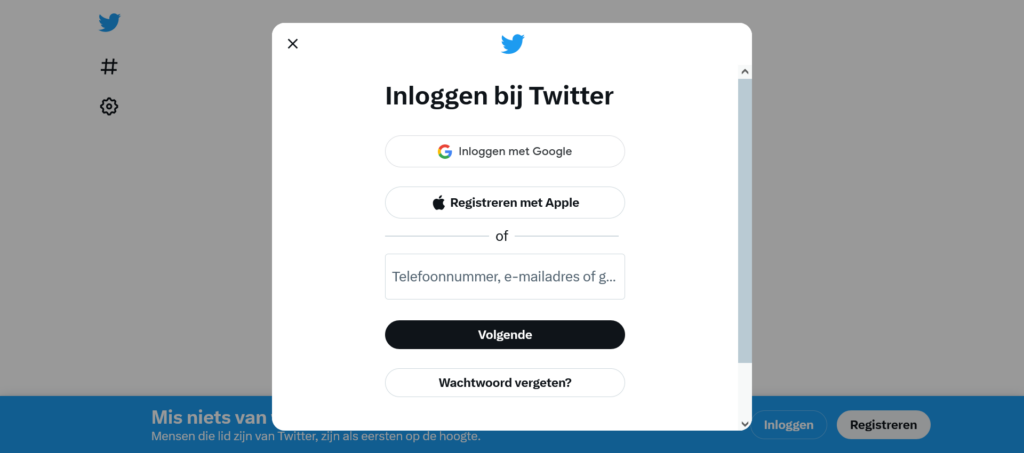 Ever since Elon Musk took over Twitter, a lot has been happening on the platform. For example, Twitter's API has suddenly become paid, users also have to pay for the famous blue check mark and many third-party tools no longer work. In addition, searching via the Twitter search bar is no longer possible without being logged in with an account on Twitter. Quite annoying, because logging in with a (fake) account has OPSEC risks and is also not always legally permitted.

Of course, we hope that searching Twitter without an account is only temporarily disabled. But at the same time, we have to start looking for alternatives in order to be able to search for content on Twitter as effectively as possible. Below are described three options that make it possible to search on Twitter.
Option 1: search using a (fake) account
Although the search functionality of Twitter without being logged in has been adjusted, searching on Twitter is still possible if you are logged in. This implicates that you can create an account on Twitter after which you can search as you are used to (don't forget the "advanced-search" too). When logging in, take into account the legal framework that applies to you and think about the risks of your investigation being compromised.

Option 2: search via the (paid) Twitter API
Twitter has its own so-called Application Programming Interface (API), a kind of "digital waiter" that you can use to search for specific information on Twitter. However, as you have already read in the introduction of this blog, the Twitter API has largely become paid for since the arrival of Elon Musk. This means that the API is still available, but that the search has unfortunately become paid. The "Basic" version of the API is still free, but it is not suitable for searching content on Twitter.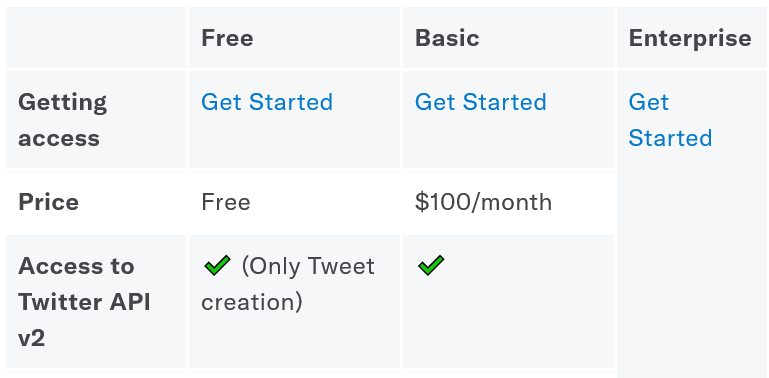 Option 3: Search via Nitter.net
Do you want to search for free without being logged into Twitter? Then the Nitter.net website might be useful to take a look at. Nitter.net is based on Twitter's undocumented API, so you can still search for tweets and users on Twitter without logging in yourself. Please note that Nitter.net is a third party website (see box below). For more information about Nitter, see this GitHub page.

Note

: be careful with third party websites!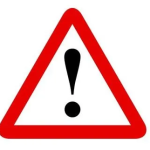 Do you want to use a third party website? Like the website Nitter.net? Think of your own Operational Security. Think about your threat model and be aware that usage data may be logged. Keep this in mind at all times!
Do you have tips or additions?
In this blog we have explained how you can continue to search on Twitter since the search functionality has been adjusted. Of course we hope that searching without an account will soon be possible again. If that is not the case, we will of course continue to look for new possibilities. If you have a tip or addition to this blog, we would love to hear from you. In that case, please contact us.