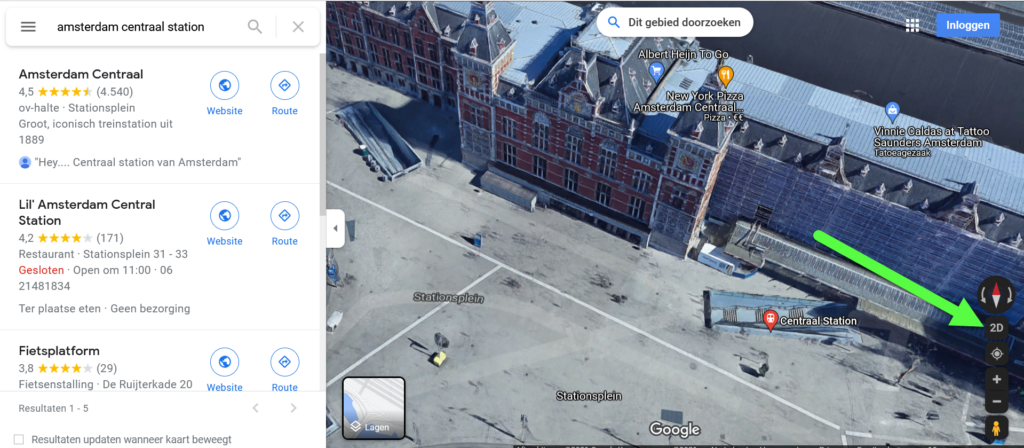 Do you work a lot with maps and satellite images? Then the 3D view of Google Maps can come in handy in your investigations. Because the 3D display of Google Maps has been somewhat clogged for several months, we explain in this blog how you can enable and use this function.
Step 1: Open Google Maps

Go to https://www.google.com/maps and enter a location of your choice.
In the example below we have used the Amsterdam Central Station location.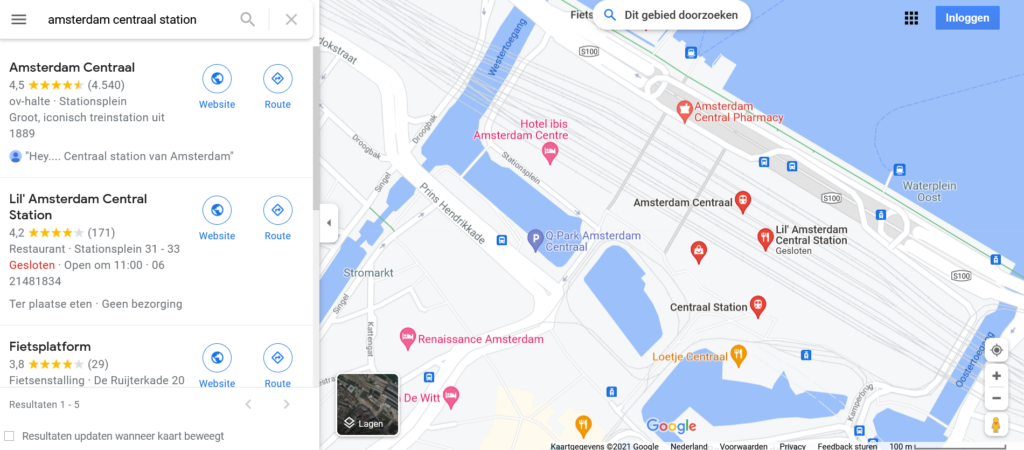 Step 2: Open the Map View
Click the "Layers" button at the bottom of your screen and then select the "More" button. By clicking this button you will see the "Map details" and the "Map type".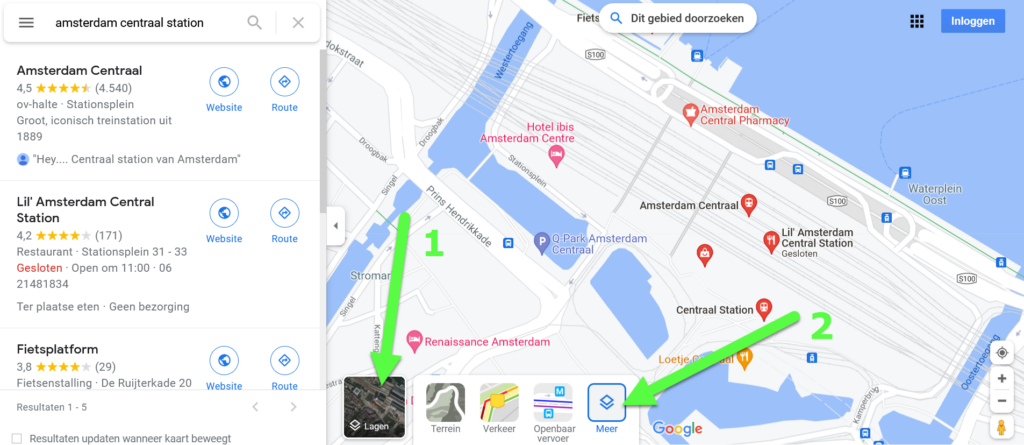 Step 3: Turn on the Globe View
Below "Map type" select the option "Global view".
This enables the 3D view of Google Maps.
Google itself tells us a little more about this function: "Zoom out and view the world in 3D".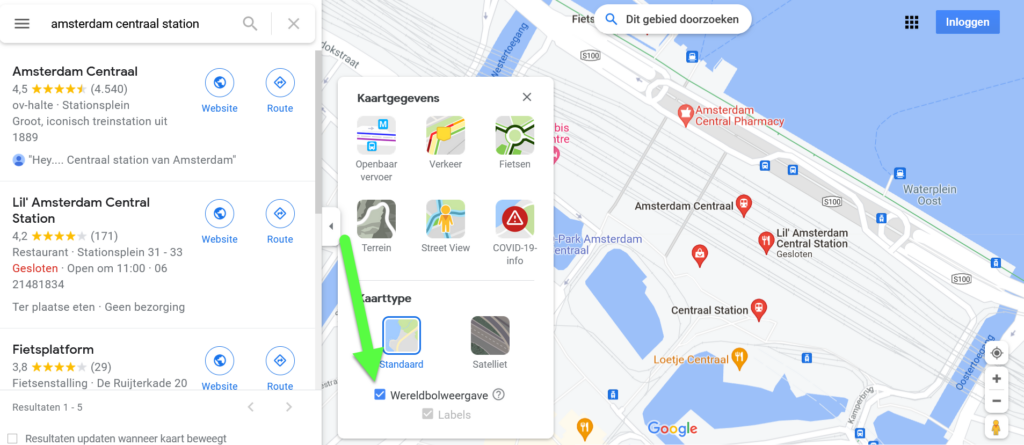 Step 4: Turn on the Satellite View
If you have enabled the "Global view" button, you will not immediately see the map in 3D.
This is because automatically the "Standard" view is automatically loaded by opening Google Maps. I
n order to enable the 3D view, you must select the option "Satellite" below "Map Type".
You will now see a button "3D" on the right side of your screen.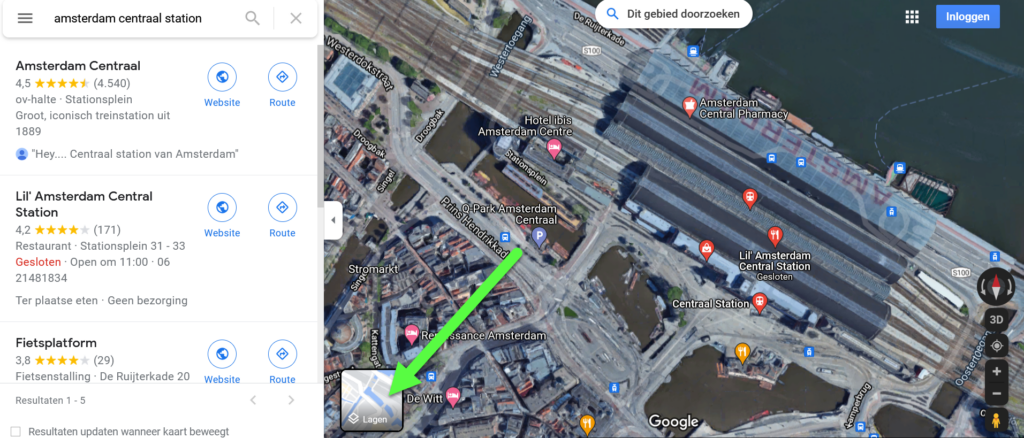 Step 5: Turn on 3D View
To enable the Globe View, click the "3D" button.
You are now able to zoom in and out on the map and use the compass rose arrows to rotate the map 360 degrees.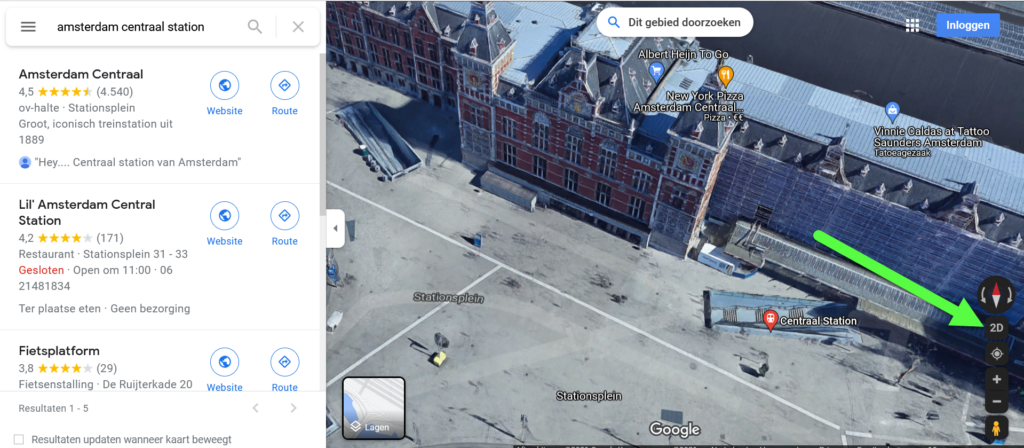 Other maps and satellites
In this mini-blog we explained where to find the 3D view of Google Maps and how to use it.
Of course there are many other maps and satellites that you can use in your investigation.
Think for example of maps from major search engines such as Bing Maps, Yandex Maps and Baidu Maps, but also Liveuamap.com, Zoom.earth, Maps.Descarteslabs.com, and so on.
For the Google user we recommend the Desktop version of Google Earth Pro.
This free product from Google offers you a better zoom function and other functionalities.
Questions, suggestions or comments?
Do you have questions about this article?
Or do you have suggestions for using maps and satellite images in an OSINT investigation?
Let us know or comment on this article.
We would of course also like to see you in one of our OSINT training courses.